Sport
Malorees Infant and Junior Schools recognise that sport and physical education is vital to the holistic development of young people, fostering their physical, social and emotional health and helping us with our Vision to deliver THRIVING schools.
We are lucky at Malorees to have two school playgrounds but also a lovely field where children can exercise and enjoy games.
Sporting activities
Fun activities offered to our Junior children include football, netball, cycling, running and cricket, tennis, gymnastics and tag rugby. We have also recently introduced an early morning basketball club.and an after-school Contemporary Dance Club.
For a full list of Infant and Junior School clubs click here.
Recent sport team success
Recent achievements include
Brent Schools' 7 a side Tournament Champions
Brent Schools' Year 6 Boys Cross Country Champion
Brent School's Year 5 Girls Cross Country Champion
Brent Schools' Year 3/4 Indoor Athletic Champions
Brent Schools' Year 5/6 Tennis silver medallists
Brent Schools' Year 3/4 Quad-kids Champions & Year 5/6 silver medallists
Brent Schools' Year 3/4 Team Gymnastics Bronze Medallists & Year 5/6 Silver Medallists
Brent Schools' Year 6 Girls' Cricket Bronze Medallists
Mike Cleary, PE Lead in the Junior School, and Jean Quest in Infants are planning further extensions to the provision of sport.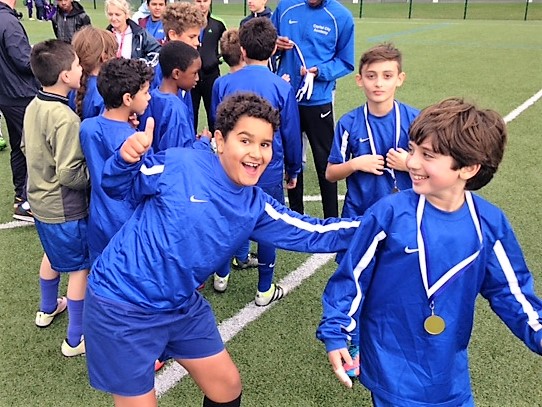 Several children have also competed in the Junior Races at the 2017 Blenheim Triathlon.
Summer of Sport
This summer we are excited to be launching our first "Summer of Sport" which will offer a wide range of activities for children and the family.
The emphasis is on having fun and there being activities to suit everyone, whatever their level of fitness.
Click on the banner below to read more about this or to take part.